Things to Do in Orange, TX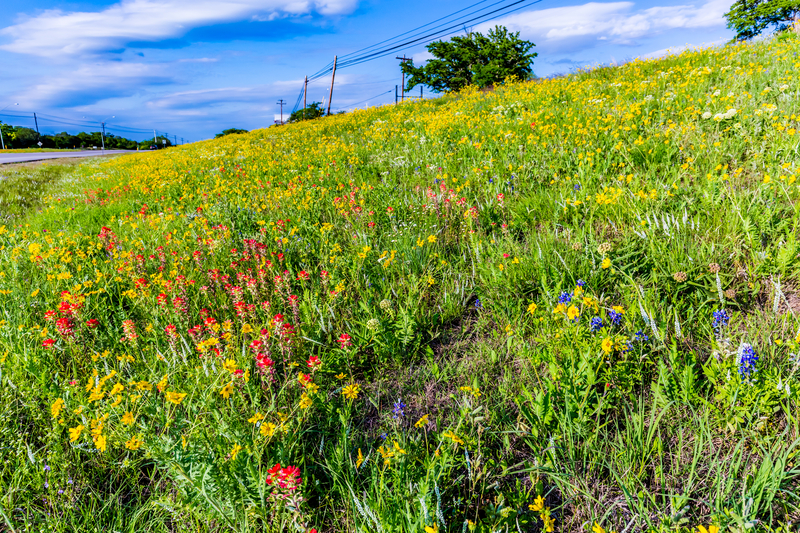 When exploring things to do in Orange, TX, you might be surprised to find there are many different types of attractions in this small town. Orange, TX attractions cover a diverse range of entertainment, from the arts to nature to drinking and dining and more.
History and Arts
Here are some of the historic and artistic attractions Orange, Texas, has to offer.
W.H. Stark House
The W.H. Stark House is a preserved Victorian home from the 1870s. Because its residents, William Henry and Miriam Lutcher Stark, were avid art collectors, it's full of interesting and unique art items such as fancy rugs and decorative china. With its 15 lavishly adorned rooms, the W.H. Stark House is both historically and artistically educational.
Lutcher Theater for the Performing Arts
While the Lutcher Theater is usually renowned for its excellence in indoor theater performances, it's currently doing things differently to accommodate for COVID-19. Some of the events scheduled for this year include an outdoor performance by a five-piece western swing band and an outdoor movie showing of the famous Broadway musical The Phantom of the Opera.
Drinking and Dining
Orange has plenty to offer epicures, too.
Free State Cellars
The Free State Cellars vineyard spans seven acres and is home to over one thousand grape vines, with grapes that are squeezed for both red and white wines. The tasting room highlights a variety of wine selections, which is a great idea if you'd like to do a tasting before buying an entire bottle.
Mi Casa Mexican Grill
Known throughout Orange for its traditional Mexican dishes, including tacos, fajitas, queso, and margaritas, Mi Casa Mexican Grill is a cost-friendly and delicious dining option to explore during your stay in Southeast Texas. While the coronavirus remains an issue, Mi Casa Mexican Grill offers curbside pickup to help its customers stay safe.
Outdoor Tours, Trails, and Activities
Get some fresh air and exercise with these outdoor Orange, TX, attractions.
Shangri La Botanical Gardens and Nature Center
The Shangri La Botanical Gardens is an outdoor garden and nature center located on more than 250 acres of land. Both beautiful and educational, this garden offers visitors a great view of flowers as well as ample bird-watching opportunities. Visitors can choose to take a tour of the gardens or stroll through independently. Current COVID-19 restrictions require visitors to wear a mask in all indoor areas and to maintain proper social distancing.
Swamp and River Tours
The Swamp and River Tours facility offers boat tours through the swamps and rivers of the Gulf Coast. This company's large, shaded boats add extra comfort for guests. The boats are also fast and quiet enough to avoid disrupting the wildlife. Typically an hour and a half in length, these tours cover 25 miles of water through the Sabine River Basin outback and provide exposure to exotic creatures like lurking alligators and majestic eagles.
Gator Country
Gator Country is an outdoor adventure park full of wildlife native to Southeast Florida, such as alligators, crocodiles, and various reptiles and mammals. Visitors can embark on a small boat tour or stay on land and watch an animal show. There are also petting zoos and opportunities to wade with gators. This park is great for both kids and adults.
Riverfront Boardwalk and Pavilion
The Riverfront Boardwalk and Pavilion is rich with history. During World War I, it became the site of a shipbuilding plant. Today, it's a public outdoor venue along the Sabine River where people can walk along the boardwalk and bask in its tranquil environment.
Blue Elbow Swamp
Located behind the Texas Travel Information Center you see when you first enter Texas from Louisiana, the Blue Elbow Swamp has a boardwalk and a walking trail for hikers. This marshy area is the habitat of neat critters like birds and snakes. It's open all year round.
Nearby Beaches
If you're a beach person, there are plenty of nearby options, such as Holly Beach on the southern coast of Louisiana and McFaddin Beach or Sea Rim State Park, both on the southern coast of Texas. All of these beaches are within an hour's drive, and there are others not much farther away.
Now that you know about the range of attractions available in Orange, Texas, you can start planning out which fun activities you'll take advantage of during your stay.