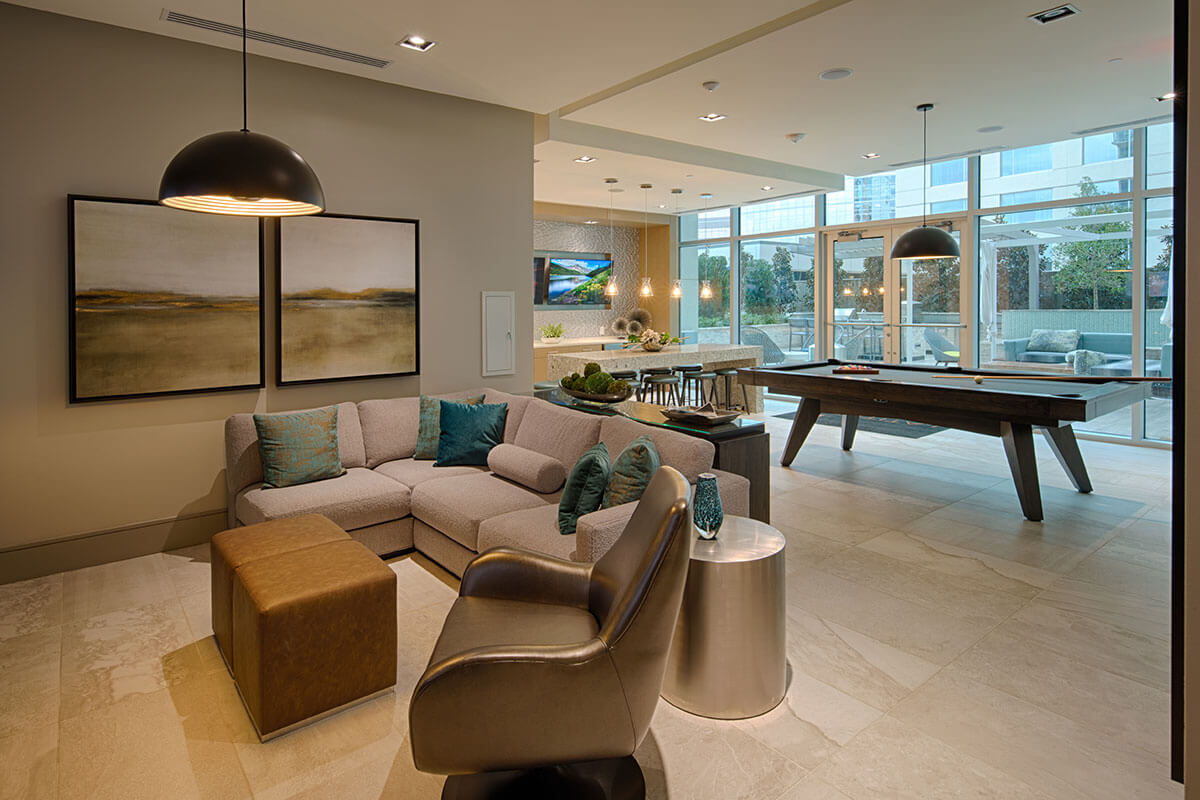 Short Term Rentals by the Texas Medical Center
With more than 60 different medical institutions that together see about 10 million patients each year and create more than 100,000 jobs, the Texas Medical Center is a leader in both patient care and medical research, and as such, it attracts thousands of medical professionals each year. Our exclusively selected properties cater to the specific requirements of medical professionals in need of comfortable accommodations while working in the medical district.
Experience the convenience and ease in our spacious layouts, furnished interiors, and modern amenities. Whether you're staying a few weeks or a few months, our flexible leasing options can meet your needs with all-inclusive pricing including 
Moving expenses

 

Rent and admin fees

 

Electric and Utility bills

 

Parking

 

Furniture and necessities

 
How Do I Get a Temporary Lease near the TX Med Center?
Step 1. Explore our substantial selection of corporate apartments in San Antonio and the surrounding area.  
Step 2. Select your preferred location for more details 
Step 3. Contact us. for your all-inclusive quote
If you're comfortable with a short commute, we can look beyond corporate rentals near the Texas Medical Center to other parts of Houston. You may decide that suburban neighborhoods, easy access to nightlife, or being close to a good school are higher priorities than proximity to the medical facilities. Whatever you're focus, Premier Corporate Housing has a lot of experience finding excellent short-term lodging solutions for frontline medical workers, so you can count on us to find a location you'll be satisfied with.
Things to See and Do Near the Texas Medical Center
Even if you're Houston primarily for a temporary healthcare position, it would be a shame not to experience the city's vibrant Southwestern culture while you're here. There are countless unique restaurants, bars, and shopping districts within a few miles of the Texas Medical Center. Other notable points of interest include:
Children's Museum of Houston
The Museum of Fine Arts Houston
Hermann Park
Houston Museum of Natural Science
Houston Zoo
Miller Outdoor Theater
NRG Stadium
Cockrell Butterfly Center
Contact Premier Corporate Housing Today
At Premier we prioritize your well-being and strive to make your stay as seamless as possible. Our dedicated team is available around the clock to assist you with any inquiries or concerns, ensuring your time with us is as stress-free as possible. Our experts will help you find the perfect corporate apartment so you can feel at home for as long as you're in Houston. Fill out our online contact form to start the process of securing your ideal corporate rental near the Texas Medical Center, and experience a warm environment designed to support you throughout your medical professional journey.