Lake Charles
Lake Charles is an important oil and gas center and tourist destination in Louisiana, sometimes known as the "Lake Area." A number of major businesses are located in Lake Charles, occasioning a need for high quality, comfortable Lake Charles corporate housing.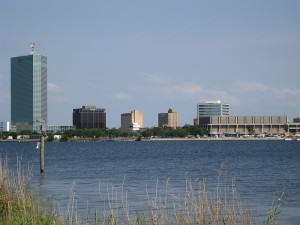 Companies in the Lake Charles area include Phillips 66, Sasol, Citgo, and Trunkline LNG. There are petrochemical plants and an oil refinery on the Calcasieu Ship Channel, a major feature of the city that connects it to the Gulf of Mexico. Thanks to the Calcasieu Ship Channel, Lake Charles is the 11th largest seaport in the United States.
When you are staying in Lake Charles for an extended period of time, you want a comfortable corporate apartment that makes you feel at home. Premier Corporate Housing has a wide selection of corporate housing so that you are in a location that works best for your professional needs and allows you to get the rest and relaxation that will make your stay more pleasant than staying at a hotel.
Our Lake Charles corporate housing includes a number of amenities that may make it even nicer than home! Jacuzzis, a private lake, a poolside cabana and fitness centers on site are just some of the amenities our Lake Charles extended stay apartments have to offer. Some of our Lake Charles corporate housing accommodates pets - be sure to ask if this is a priority for you and we will be sure to help! We can also provide plenty of tips and recommendations when it comes to things to do, restaurants, and other entertainments Lake Charles has to offer. Lake Charles is widely known for its gambling and casinos, but it also has a lot of natural beauty to explore and the rich cultural heritage of Cajun and Creole country.
We look forward to welcoming you to our Lake Charles corporate housing! Contact us today or search our directory of Lake Charles corporate apartment options to get started! Or view our articles on Lake Charles below to learn a bit more about the area before you arrive!