Things to Do During Your Extended Stay in Dallas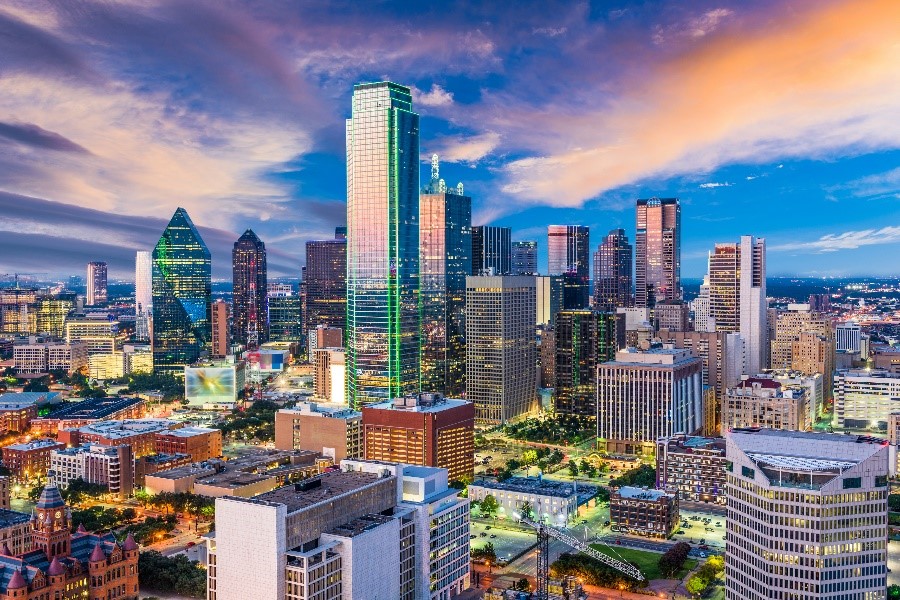 Staying in one of the biggest cities in Texas means endless options for activities. Whether you find yourself in Dallas for a short-term job assignment or you're relocating temporarily for personal reasons, you'll find something to enjoy and get involved with. The city is overflowing with families and professionals of all ages, travelers and Texas residents alike, making it easy to fit in during your short stay in the city. Use this list of some of Dallas' most famed attractions to make the most out of your extended stay.
Dealey Plaza
A Dallas must-see spot for history lovers, the West End District's Dealey Plaza is surrounded by the city skyline and the infamous grassy knoll overlooking Elm Street, where President John F. Kennedy was fatally shot in 1963. The city commemorates this tragedy at the nearby Sixth Floor Museum at Dealey Plaza, encouraging visitors to learn about the president's life, death, and legacy. Walk through exhibits, see historical artifacts, and check out the JFK Memorial for a day of learning about Dallas' role in a crucial moment of American history.
Reunion Tower
The Reunion Tower is another Dallas landmark located in the West End District. If you're only in Dallas for a short time, you need to experience the best view of the city. At 561 feet, the Reunion Tower is the city's 15th tallest building, where visitors can enjoy a 360-degree view of the Dallas skyline. Visit the observation deck, called the GeO-Deck, for panoramic views of the city with zoom cameras, interactive touch-screen maps, telescopes, and picture-perfect photo ops. If you're hungry, try famous chef Wolfgang Puck's Five Sixty restaurant, which offers floor-to-ceiling views and exceptional cuisine as the room revolves around the city.
Dallas Arboretum and Botanical Garden
If your extended stay brings you to Dallas during the springtime, don't skip the Dallas Arboretum and Botanical Garden. It's often celebrated as one of the most luscious places to view nature blooming, with over 66 acres of beautiful gardens and landscapes. It offers public events year-round, including summer festivals, concert series, cooking classes, educational programs for children and adults, and family-friendly activities. Visit the variety of vibrant gardens, streams, fountains, and sculptures for a day of ceaseless exploring in nature.
Dallas World Aquarium
Learn about life underwater and watch wildlife swim around you at the Dallas World Aquarium. The aquarium helps with conservation and education, aiding endangered or threatened wildlife and teaching students about the life cycles of marine plants and animals. Explore the rainforest on the upper level to see species native to the rainforest surrounding the Orinoco River in South America, like turtles, birds, crocodiles, chameleons, geckos, frogs, and more. Dive underwater when you experience the aquarium, home to a 20,000-gallon walk-through tunnel exhibit with hundreds of fish and sea animals. Watch jellyfish, seahorses, and fish of all sizes swim beside you, or feed and pet the stingray for an up-close marine life encounter.
Short-Term Housing in Dallas
Premier Corporate Housing has 45 years of experience helping clients find temporary and extended stay housing in the Dallas area. With our help, you'll find the perfect short-stay rental, close to all the sightseeing activities and attractions in Dallas. We take care of all aspects for you, including leasing the apartment, setting up utilities, and providing all the furniture you need. Contact our accommodations specialists today!