Best Neighborhoods for Business Travelers in San Antonio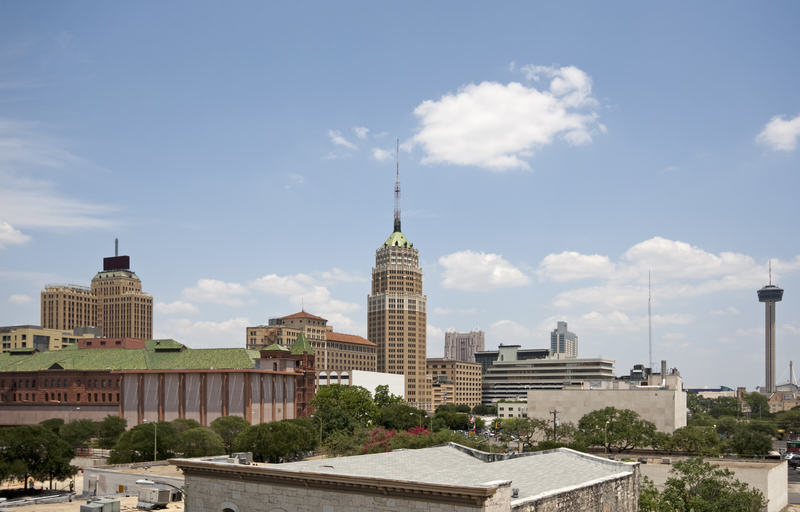 The Alamo may be the first thing you remember when you think of San Antonio, but that's not all that defines this Texas city. In addition to its rich history, San Antonio is also known for its thriving economy. Businesses in the tech, medical, and energy industries are spurring growth and making San Antonio an increasingly popular spot for business travelers.
If your employer is asking you to temporarily relocate to San Antonio, check out our recommendations for the best neighborhoods for business travelers.
Central Business District
As you might guess from the name, San Antonio's Central Business District is part of the city's urban core. In addition to being a major commercial area, it's also close to many museums, restaurants, theaters, and popular tourist attractions like the Alamo and the Riverwalk. If you want to stay in a bustling area and soak up some San Antonio culture while you're working in the city, look for housing around the Central Business District.
Alamo Heights
Located about five miles north of downtown, Alamo Heights is one of the most popular San Antonio neighborhoods for both young professionals and families thanks to its tight-knit community and proximity to urban amenities. Nearby attractions include the San Antonio Japanese Tea Garden, the Botanical Garden, and the McNay Art Museum. The neighborhood is also close to two colleges: the University of the Incarnate Word and Trinity University.
Uptown Central
Uptown San Antonio is only about eight miles from the downtown area, and it has developed into a neighborhood with a prominent business and retail center. It's also close to the San Antonio International Airport, making it a convenient place to live if your work frequently takes you across the country.
Windcrest
Located just northeast of San Antonio, the town of Windcrest might feel a little too suburban for some business travelers, but it's ideal if you're looking for a small town feel with easy access to the city (it's conveniently located near Loop 410). It's also where Rackspace, a cloud service provider and one of the biggest businesses in the San Antonio area, has their headquarters.
Northwest Side
Northwest San Antonio includes the busy I-10 corridor and is where you'll find the corporate headquarters for Valero, USAA, NuStar Energy, and Kinetic Concepts, just to name a few. It also includes the main campus and the Health Science Center for the University of Texas at San Antonio. And if you're looking for somewhere to take the family on the weekend, you'll also find Six Flags Fiesta Texas nearby.
Find Temporary San Antonio Housing
Finding short-term rental properties in desirable San Antonio neighborhoods can be challenging, but it doesn't have to be when you work with Premier Corporate Housing. We've established relationships with many rental property companies in San Antonio and beyond, allowing us to connect our customers with affordably-priced corporate apartments. Contact us to get a free quote.