Major Employers in Sugar Land, TX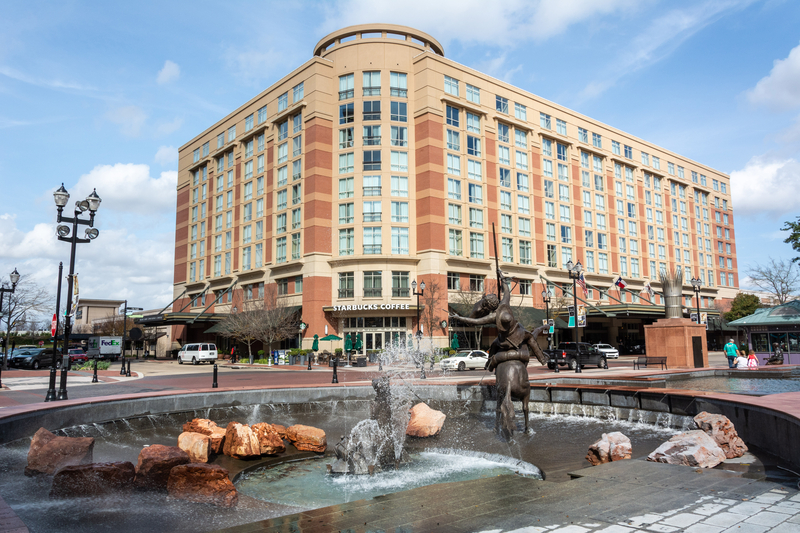 Situated in the southeast corner of Houston, the city of Sugar Land is a prime location for a variety of industries and business leaders in their respective fields. As a major manufacturing, healthcare, and energy hub of the United States, the Houston area is famous for its bustling industry, with major players like Google now opening offices in the city.
The host of major employers that call Sugar Land home all benefit from this pedigree, and you can too. We'll dive into some of Sugar Land's largest employers and the industries they serve, which will help you decide if this rapidly growing Texas town is right for you and your business.
Healthcare and Biotech
Based on the city's Comprehensive Annual Financial Report from 2019, four of the ten largest employers in Sugar Land come from the healthcare and biotechnology fields. Methodist Sugar Land Hospital and Memorial Hermann Sugar Land, the largest not-for-profit health system in southeast Texas, employ a combined 3,200 people.
Key biotech clusters also employ highly technically skilled professionals in the city, forecasting an annual growth rate of 2.2%. One driving factor in establishing Sugar Land's developing biotech sector is the city's proximity to Texas Medical Center in Houston, the largest medical center in the world.
Advanced Manufacturing
Outside of biotech and pharmaceuticals, many other advanced manufacturers also serve as major employers in Sugar Land. From electronics, packaging solutions, and technology products to the aforementioned medical manufacturing sectors, Sugar Land's standout talent pool of both unskilled and technical labor makes it an attractive location for many companies.
Best-in-class organizations like Systel, Accredo Packaging Inc., and Applied Optoelectronics Inc., all call Sugar Land home, making the city a prime manufacturing hub for both domestic and international markets.
Energy and Engineering
Houston has a reputation for being the energy capital of the world, so it's no surprise that nearby Sugar Land, TX, has employers who also contribute to that moniker. The likes of Schlumberger, ChampionX, and Fluor (among others) employ a combined 1,191 workers in Sugar Land, creating a diverse and talented energy and engineering workforce.
Like the other sectors already discussed, Sugar Land's energy and engineering industry is bolstered by the city's reasonable cost of living, access to major transportation outlets, and labor pool fed by the high-quality educational institutions in the area.
Financial Services
The final key sector we'll discuss is the financial services sector, which employs nearly 2,900 Sugar Land workers and boasts a projected annual growth rate of 2.4%. Low business taxes and favorable regulatory practices make Sugar Land an enticing option for major employers like these.
Finance, insurance, and accounting organizations like Horn Solutions Inc., Amica Mutual Insurance, and Money Management International all have offices in Sugar Land. These large employers also benefit from the highly skilled labor pool in the city, which can mostly be attributed to the fine public education system and secondary schooling the area provides.
What Are You Waiting For?
With so many prominent industries and major employers calling Sugar Land home, it's no wonder the city is enjoying the economic growth that it is. Projected annual growth looks healthy in all of these four sectors, so this trend may continue for quite some time. If you're a business traveler excited to experience a new city or a business owner in one of these fields hoping to find the next developing market, it's clear that Sugar Land, TX, is a place you would do well to consider. When you decide to check it out, book one of our Sugar Land corporate housing rentals to enjoy an extended stay at an affordable price.