Corporate Housing Tips for Atlanta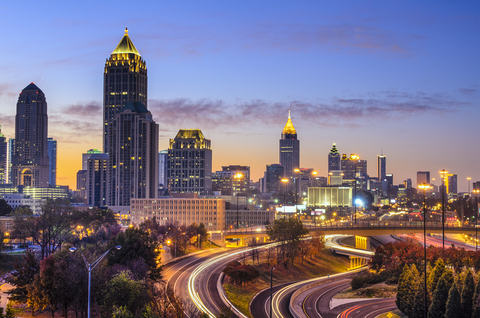 Atlanta and the surrounding metro area is one of the top destinations for corporate travelers. The bustling city and the number of corporate offices in the area are only a couple of the reasons why. In this post, learn how to navigate corporate travel to Atlanta including the best areas to stay in.
Many of the biggest national and multinational corporations have headquarters in Atlanta. It actually ranks as the area with the third largest concentration of Fortune 500 companies. Some of the most notable companies that have made Atlanta their corporate base are: Coca-Cola, Home Depot, UPS and AT&T. These corporations bring in thousands of business travelers every year through one of the busiest airports in the world – Hartsfield-Jackson International Airport.
Corporate travelers to Atlanta often stay for 20 days or more working on extended projects or consulting for companies in the area. Luckily, with the influx of business travel, travelers have a wide variety of corporate housing options to stay in.
Where To Stay
The majority of business travelers will want to stay in downtown Atlanta since it is the business center of the city. Although many corporate headquarters are within downtown, many companies have chosen to house their headquarters just north in Midtown. Equifax and other major corporations have built their headquarters in Midtown. With close proximity to the Georgia Institute of Technology, Midtown has also become an innovation hub. Buckhead too is always in the discussion of where to stay in Atlanta for business travelers. Buckhead is home to numerous retail headquarters. Additionally, Buckhead is home to Lenox Square and Phipps Plaza which are major centers of commerce in the area. All of these city areas are well connected to the essential MARTA (Metropolitan Atlanta Rapid Transit Authority) rapid transit system in Atlanta. Thus, you'll have quick access to the other major city areas as well as the airport.
Book Corporate Housing
Premier Corporate Housing now offers corporate housing properties within the Atlanta Metro Area. Contact us for help with your corporate travel accommodations or for information about where to stay. We have properties available in Downtown, Midtown, Buckhead, Dunwoody and many other areas within the Atlanta Metro.