The Best Places to Visit in Baton Rouge, LA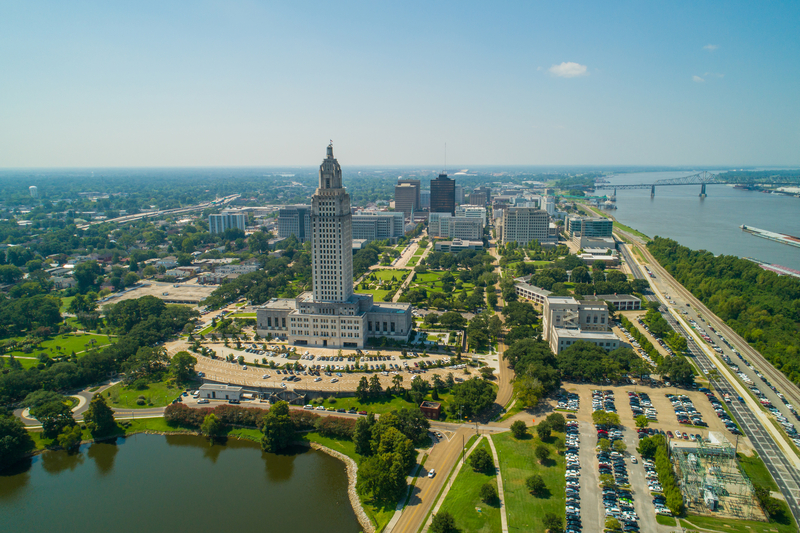 Finding ways to have fun should be on your to-do list whenever and wherever you relocate for your job. If you move into corporate housing in Baton Rouge, in particular, you will not be disappointed. It's a city rich in culture, history, and activity. To help you make the most of your time in the Red Stick, here's a list of five fun things to do in Baton Rouge, Louisiana.
1. Meet Mike the Tiger at LSU
For families and fans of Louisiana State University, this attraction is a can't-miss experience. At a small-scale zoo on campus, you'll find Mike, the official mascot of LSU: a very large, beautiful, live Bengal tiger. Both kids and adults alike can learn tiger trivia from educational resources. If you don't want to meet Mike in person, you can always see him on the campus' live webcam.
2. Tour the Magnolia Mound Plantation
Get outdoors for a quintessential look at Southern history. Surrounded by ancient live oaks and complete with period furnishings and dishes, this 1791 French Creole home is a perfect stop for families and individuals who enjoy American history. Also on the property is an open-hearth kitchen, a dovecote, a privy, and of course, a gift shop. A four-visitor limit is being enforced while COVID-19 is still an issue, but self-guided tours are available.
3. Explore Downtown Baton Rouge
City adventurers, night-lifers, and families alike will find enjoyment in the vibrant culture of Downtown Baton Rouge. Dine at your choice of restaurant, bar, or even casino, then take a stroll for picturesque views of the Mississippi River. Several events, including Live After 5 and Movies After 5, are family-friendly and completely free. This is the perfect way to relax after a long workday in Baton Rouge.
4. Attend the Bandito Festival
Bandito is a free festival that's "a little bit country and little bit rock 'n' roll," and it's the place to go to get a taste of Americana with Louisiana flair. Sponsored by a non-profit organization that generously supports first responders, the festival features several live bands and tons of amazing local cooking. If you're a foodie, culture enthusiast, or live music fan, and you'll be here in June, this is one of the most fun things to do in Baton Rouge.
5. See the USS Kidd
Baton Rouge points of interest include the USS Kidd, an unforgettable destination for any naval history lover. Named for the Louisianan rear admiral who died during the Pearl Harbor attack, the USS Kidd is a lovingly maintained destroyer turned museum that features a wealth of educational information. On Independence Day, you can watch fireworks explode from the decks of the ship. You can even camp there overnight.
Find More Things to Do in Baton Rouge
Baton Rouge offers a wide range of activities for anyone, whether you're a history buff, a music lover, or you just like to spend time outdoors. If you're temporarily moving to this eventful Louisiana city, get in touch with Premier Corporate Housing—we'll find a temporary housing solution to suit your needs. Don't forget to note some of these places to visit. You won't regret making time for fun things to do in Baton Rouge.